This e-book is payable by donation. Set your own price, download and enjoy!
This e-book will teach you how to:

- Use assisted-braking belay devices
- Lead sport climbs
- Set up top ropes
- Clean sport anchors
- Abseil safely (including using a prusik knot)
- Use advanced belay techniques
- Climb with better technique
- Assess bolt quality
Plus much more.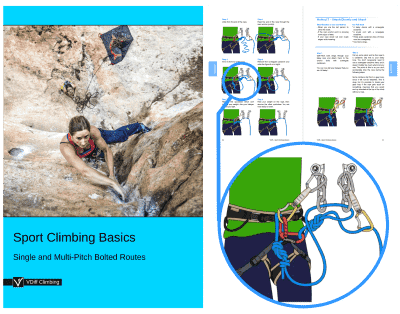 Further information:
* Updated July 2018
* 146 pages
* 250+ detailed illustrations and photographs
* Everything you need to know to start sport climbing
Share