'Essential Knots: The Clovehitch' is part of the book - Trad Climbing Basics.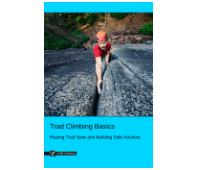 The clovehitch is a useful knot for attaching the middle of the rope to an anchor, among many other things. They can take a significant load without slipping and are super easy to adjust.
How To Tie a Clovehitch
Step 1
Make two identical loops in the rope. Put the rear loop over the top of the front loop.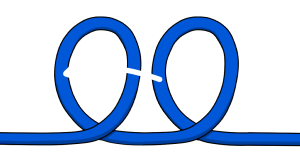 Step 2
Clip a screwgate carabiner through these two loops.

Always use a screwgate - it's possible for one of the loops to be pulled through a snapgate carabiner when it is loaded. The knot will fail if this happens.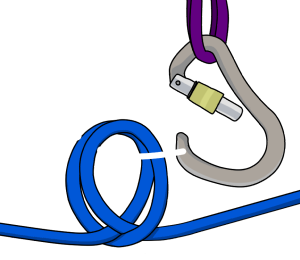 Step 3
Pull it tight and fasten the screwgate.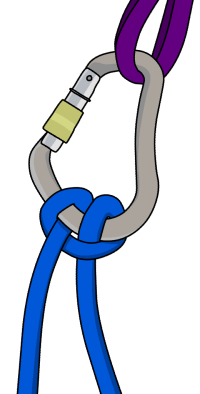 Top Tip
If you need to fit two clovehitches on the same carabiner, you can easily fit them both on a wide 'HMS style' screwgate.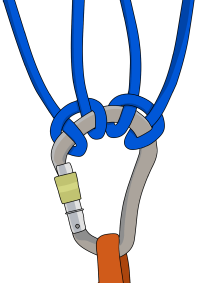 Clovehitch Limitations
Attaching the End of a Rope
Never use the clovehitch to anchor the end of a rope. If it slips, the tail could pull through the knot, untying it.

To anchor the end of a rope, use the more secure figure-8 on a bight.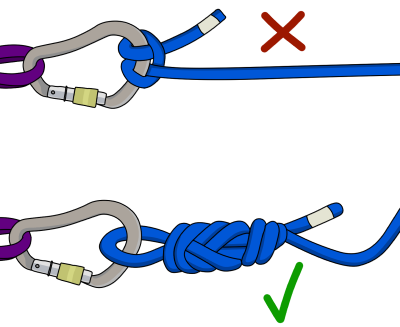 Tying Clovehitches on Snapgates
Part of the clovehitch could easily snap through the gate, making the knot useless. Never tie clovehitches on snapgate carabiners. Use a screwgate, or two opposite and opposed snapgates instead.